Understanding Scoliosis Pain Management
There are many types of injuries, as well as health conditions and diseases, that can cause a great deal of pain. Symptoms can vary greatly and have a huge impact on the lives of those suffering from the condition. One of these conditions seen in chiropractic offices today that causes back pain is known as scoliosis. A skilled and experienced chiropractor in Mississauga can help you deal with the painful symptoms associated with scoliosis by offering pain management, chiropractic care and corrective exercises.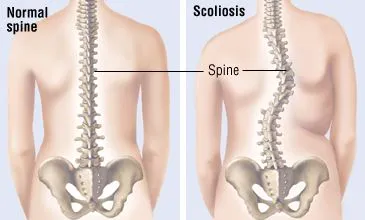 What Exactly is Scoliosis Anyways?
Scoliosis is a spinal condition where a person's spine curves and twists. Rather than the spine being straight down the middle of their back, someone with scoliosis has their spine bending into an S or a C shape curve(s). This misaligns their shoulders and hips and places an unnaturally high level of pressure on their spine. Therefore, making it difficult to stand due to severe back pain as people with severe scoliosis often end up hunched over to some degree. The condition also makes walking, bending, and moving difficult due to the unnatural position their spine is placed in.
What Are the Most Common Symptoms?
Symptoms of this spinal disorder can be varied, but there are common symptoms seen in most cases that are moderate to severe:
Back pain ranging from minor to debilitating
Numbness or weakness in arms and legs
Pinched nerves in the neck or back
Loss of mobility and dexterity due to the pain
Inability to walk, stand, or sit for long periods of time
Difficulty sleeping due to the pain
A curve in the spine causes the person to be hunched over affecting their posture
Loss of ability to drive or work
Scoliosis pain management and specialized chiropractic care can help reduce the severity of these symptoms. However, at this time there is no known cure for the disorder and treatment usually focuses on slowing down the curving process and reducing the symptoms.
How Can a Chiropractor Help?
Finding a chiropractor in Mississauga, Ontario can make a world of difference in your symptoms. Chiropractic care can help people suffering from scoliosis of the spine by working to reduce their back pain, improve the strength of their spine, improve symptoms, possibly reverse some of the curvature and/or slow down the curving process. A chiropractor who has experience with scoliosis can help you get the relief you have been looking for. Here at Health & Healing Family Chiropractic of Mississauga we have helped many of our patients find relief from their pain and debilitating symptoms. Our scoliosis pain treatment therapies and care plans are personalized to meet your unique and individual needs and are designed to help you get your life back. Call us today to see how chiropractic care at the hands of our spinal care experts can help you with your scoliosis back pain!