Chiropractic for Asthma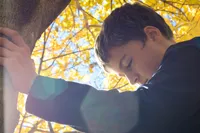 Asthma is one of the most common chronic health problems affecting Canadians today that usually affects children. Over the last 20 years, asthmatic issues have increased and today over 3 million Canadians suffer from asthma.
The inability to breath properly can be a really scary situation and may be caused by improper nerve communication. The good news is that chiropractic care can help those who suffer from asthma by reducing both the frequency and severity of attacks.
If you are have asthma, let us at Health + Healing Chiropractic examine you to see if we can help your asthma and find a solution to the underlying issue. To learn more about how we can help or to schedule your new patient exam, contact our office in Mississauga at (905) 916-4325.
---
Patient Testimonial:
"Since she started chiropractic care, I'm very happy to say Aliyah, my youngest, has not had an asthma attack." - Rosemarie