Lower Back Pain Treatment With Chiropractic Care
Lower back pain can be debilitating, impacting every aspect of daily life. Back pain can be caused by a number of sources but can be difficult to treat. Many people have luck with chiropractic care because it is a targeted treatment option that is non-invasive. The team at Health & Healing Family Chiropractic, located in Mississauga, Ontario, is able to help with lower back pain through individualized and customized care plans. Below, let's examine some commonly asked questions surrounding lower back pain.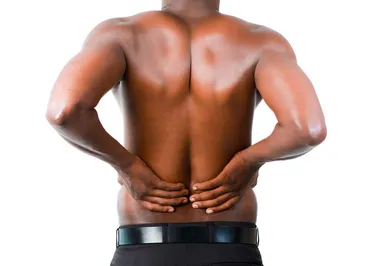 What Causes Lower Back Pain?
Lower back pain can be caused from a number of sources, and may come on suddenly or gradually. Usually, lower back pain can come on suddenly if it is a result of a direct injury. This can be a strain or a sprain to the muscles in the lower back, or a fracture to one of the vertebrae located in the lower back region. Several chronic diseases and conditions can also cause lower back pain. Osteoarthritis and even scoliosis can cause lower back pain. Some back pain can be caused by degenerative disease which can worsen with age. Slipped or herniated discs can occur in the lower back and can lead to ongoing pain. Further, even sitting with incorrect posture at work or at home can lead to ongoing back pain.
What Are Common Symptoms?
Obviously, the most common symptom associated with back pain is a painful sensation in the lower back. Depending on the nature of the injury this could be a dull ache or a sharp and stabbing pain. The pain may be constant, or only apparent with certain movements. Further, back pain may be accompanied by stiffness or difficulty moving in certain directions. A person may also experience a reduced range of motion. Sometimes tingling and numbness can accompany a lower back injury. Tingling can be felt in the buttocks, legs, or even radiated to the feet.
How Can a Chiropractor Help?
A chiropractor offers a safe, noninvasive approach to treating back pain. A chiropractor focuses on the balance within the body, making sure the muscles and skeletal system are properly aligned with one another. When the body is in harmony, it is free to move and bend pain-free. Often, a chiropractor will use a chiropractic adjustment to help restore this balance. A chiropractor may also combine this treatment method with stretching or strengthening exercises which can help prevent future injury from occurring.
Call Health & Healing Family Chiropractic Today!
The team at Health and Healing Family Chiropractic is caring, dedicated, and professional. We have years of experience and are well versed in treating lower back pain with a variety of treatment options. Our chiropractic office, based out of Mississauga, Ontario, is always accepting new patients. To learn more about our services or to schedule a new patient exam, call us today at (905) 916-4325.