Neck Pain Treatment From Health + Healing Chiropractic
Neck pain can impact every moment of day to day life. Anything from bending, to moving, to simply walking can trigger intense neck pain. Luckily, chiropractic care, like that offered by Health + Healing Chiropractic in Mississauga, Ontario, is an excellent resource for neck pain treatment. Below, let's examine some common neck pain sources, and learn how a chiropractor may be able to help.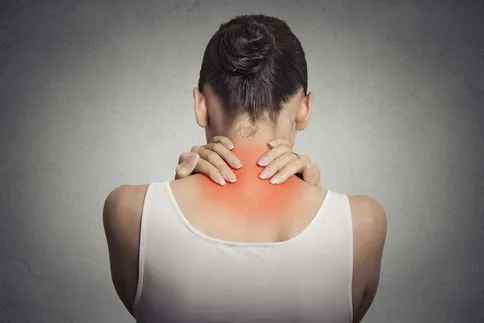 Causes of Neck Pain
Neck pain comes in all shapes and sizes, and can be triggered from a number of sources. Sometimes neck pain can be acute, and form as a result of a direct injury or accident. Sprains and strains can cause neck pain, and can be caused from a fall, sports injury, or poor sleeping habits. Whiplash is a specific type of neck strain which is commonly caused by an automobile accident. Neck pain can also be caused by degenerative diseases, often more prevalent as people age, such as osteoarthritis or disc disease, leading to a herniated or slipped disc. Further, neck pain can be caused by a serious, and potentially life-threatening condition, called spinal stenosis. This disease forms when the walls of the spine surrounding the spinal cord begin to thicken and puts dangerous pressure on the nerves.
Neck Pain Symptoms
There are a range of symptoms that can accompany a neck injury or disease, aside from pain. A person may experience varying levels of pain, ranging from a dull ache to a sharp stabbing sensation. Further, numbness and tingling often accompanies neck injuries. Most commonly, numbness can be felt in the shoulders, radiating down to the hands, fingers and arms. A person may feel they are clumsier than usual, and are more prone to dropping items. This can be the first sign of a neck injury or chronic disease.
How a Chiropractor Can Help
A chiropractor is an alternative medicine resource that is well versed in treating a variety of neck injuries and conditions. A chiropractor works to restore balance to the body by ensuring the muscular and skeletal systems are in harmony with one another. Therefore, x-rays may be necessary during the initial exam. Next, a chiropractor will perform a chiropractic adjustment to the spine to put the body back into alignment. When the body is properly aligned and working in harmony, undue stress and aggravation can be relieved from the body. Further, a chiropractor may recommend strengthening and stretching exercises to further prevent injury in the future.
Call Our Chiropractor in Mississauga Today!
At Health + Healing Chiropractic, we care about your well-being. We want you to be at your best, enjoying life to its fullest. If you are troubled with neck pain, it can impact every aspect of your life. To learn more about our services and neck pain treatment options, or to schedule a new patient exam, call us today at (905) 916-4325. Based out of Mississauga, Ontario, we are always welcoming new patients and look forward to helping you live a healthy and happy life.