Arthritis Treatment at Health + Healing Chiropractic
Arthritis refers to the inflammation of one or more joints. This causes pain and stiffness in the joints that can worsen with age. Your wrists, fingers, knees, and hips can be affected by arthritis. At Health + Healing Chiropractic in Mississauga, we help patients suffering from arthritis through chiropractic care.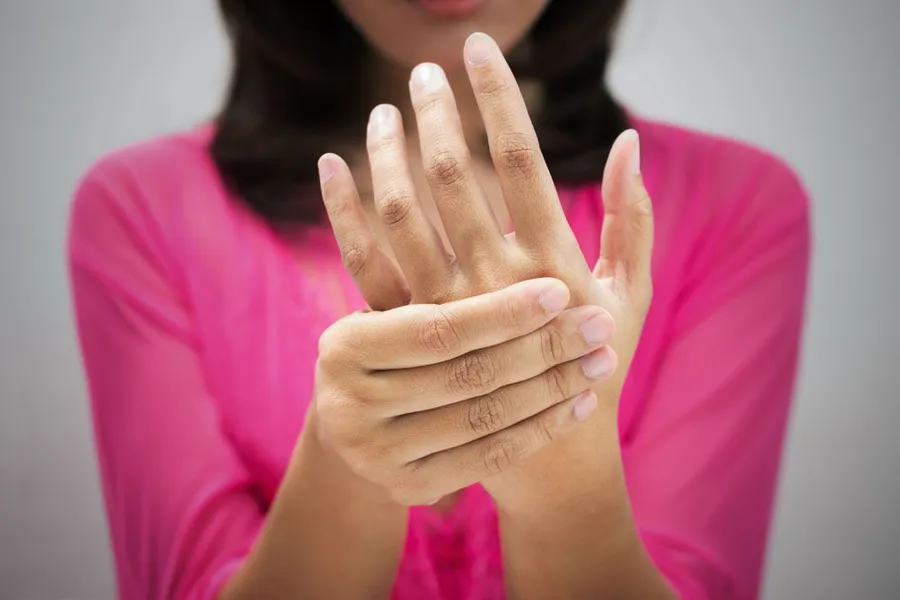 Symptoms of Arthritis
Arthritis can cause a range of symptoms, including:
Stiff or swollen joints
Tenderness
Joints that appear red and warm to touch
Difficulty moving around and performing everyday tasks
These symptoms can be mild to severe, depending on the patient's condition.
Common Causes of Arthritis
Sometimes, it is difficult to pinpoint a specific cause for arthritis. However, certain factors can increase your odds of suffering from this condition, including:
Age- your joints tend to wear out with age.
Genes- specific genes can be responsible for conditions like rheumatoid arthritis.
Gender- females are more likely to get arthritis than men.
Injuries- certain injuries can result in damaging the joints and causing some type of arthritis.
Infection- infections caused by viruses, bacteria, or fungi can cause swelling of the joints.
Work- if you use your knees frequently at work, you can get a form of arthritis called osteoarthritis.
Excess weight- excess weight can weaken your joints, especially in your knees, triggering arthritis.
How Is Arthritis Diagnosed?
First, our chiropractor will review your history. A spinal exam will follow this to determine the severity of the problem. Finally, the doctor may prescribe an x-ray(s) for a better understanding of the patient's condition.
How Our Chiropractor Can Help Manage and Treat Arthritis
Our chiropractor can help patients suffering from arthritis in several different ways. Chiropractic specific adjustments can help reduce or correct joint restrictions and misalignment in the spine and other joints in the body. The doctor will also prescribe exercises and stretches to help manage arthritis.
Contact Us for Arthritis Treatment in Mississauga
Contact our staff today to learn more about how we can help you manage your arthritic symptoms without the need for painkillers or invasive procedures. Our chiropractor at Health + Healing Chiropractic can help you find natural relief from your arthritis pain or discomfort. To learn more about how we can help or to schedule your new patient exam, contact our office in Mississauga at (905) 916-4325.