Ask anyone who's ever been in an auto accident and they'll probably tell you that they still suffer from some of the physical effects of this unfortunate event. Fortunately, at Health + Healing Chiropractic in Mississauga, we are familiar with the impact that auto accidents can have on the health and wellness of patients. We are dedicated to finding solutions to the problems that arise from auto accidents. We see our patients as individuals and approach each case based on each patients' individual needs. Our chiropractor understands the unique issues that result from an auto accident injury and we're here to help as well as promote healing, health, and wellness. In short, we're committed to providing superior care by identifying the cause of the problem(s).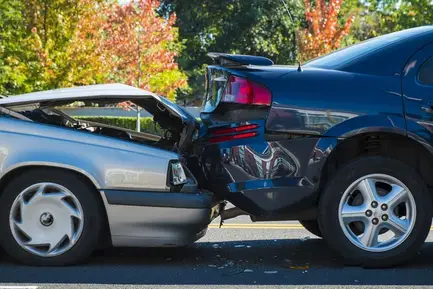 How an Auto Accident Affects Your Body
Even if you don't wind up in the hospital following a car accident, the effects of this incident can damage your body in several ways. Whiplash is a common auto accident injury and requires treatment from a chiropractor. Our experienced chiropractor understands the unique needs of patients dealing with this type of injury. Aside from whiplash, other issues commonly experienced following an auto accident include lower back and shoulder pain, sciatica and numbness and tingling in the arms and hands. Our chiropractor is familiar with identifying and treating these conditions and more.
Less Obvious Issues
Although many people consider sleep disorders less serious than other issues resulting from car accidents, those who suffer from sleep disorders as a result of a car accident would disagree. A good night's rest is restorative and gives us the fuel to face a new day with a rested mind and body. When our sleep is disturbed, we often feel tired and irritable and overtime can put tremendous strain on our body's ability to heal and function properly. Thankfully, our chiropractor can address issues like this with care and precision by performing a thorough initial exam. We understand the trauma resulting from a car accident has far-reaching effects even if there are no outward indications of them. After performing a detailed examination of your musculoskeletal system, our chiropractor will develop a chiropractic care plan to address the issues you are experiencing as a result of your auto accident.
Auto Accident Injury Chiropractor in Mississauga
At Health + Healing Chiropractic, our chiropractor has 10+ years of experience diagnosing and treating auto accident injuries of patients in Mississauga. For more information on our chiropractic care for car accident injuries or to schedule an appointment, call us at (905) 916-4325. You may also request an appointment online.