Hip Pain Treatment With Chiropractic Care
Chronic hip pain can be difficult to live with, but often patients believe surgery is the only treatment option available. Hip pain treatment does not have to be invasive. Chiropractic care is a wonderful alternative to provide safe and noninvasive treatment options. The team at Health + Healing Chiropractic, located in Mississauga, Ontario, is happy to talk with you today about managing your hip pain. Below, we have outlined some common questions surrounding this common condition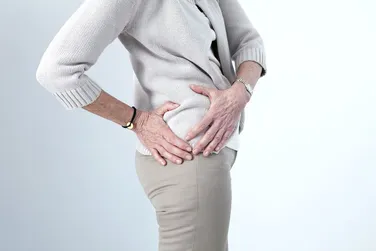 What Are Some Causes of Hip Pain?
Like other conditions and sources of pain, hip pain can be the result of a direct injury. This could be a fracture or a dislocation caused by an accident, fall, or sports injury. Pain is usually sudden and quite intense. Pain can also be the cause of a disease or an ongoing condition. In pediatric patients, a common cause of hip pain is from a condition called Legg-Calve-Perthes (LCP) disease. In this disease, the joint that forms the hip starts to deteriorate, leading to a painful and misshaped ball and socket joint. Further, degenerative disease, commonly found as people age can also lead to hip pain. It is very common to see osteoarthritis form in the hip joint caused by misaligned hips.
What Are Some Symptoms?
In most acute injuries, hip pain will come on suddenly and become quite severe. The pain can be centered around the hip, or radiate down to the legs, buttocks, and feet. Hip pain can also be a dull ache, made worse with certain movements. Hip pain can also reduce the available range of motion within the joint, or can make the hip joint stiff and sore. Further, sometimes sciatica will form when the hip is moved. This can often mask a bigger disease or condition within the hip.
How Can a Chiropractor Help?
A chiropractor offers a non-invasive, safe, and successful treatment option for people suffering from hip pain. The chiropractor works to restore balance to the body, often through a chiropractic adjustment. During a chiropractic adjustment, the chiropractor will safely and skillfully adjust a part of the body to bring the body back into alignment. Sometimes a pop or click can be heard during a chiropractic adjustment, which is simply air pockets leaving the joint. A chiropractor has other tools at his or her disposal to treat hip pain. Often, strengthening the area and muscles surrounding the hip joint can be a great way to proactively combat a possible hip injury in the future.
Call Health & Healing Family Chiropractic Today!
At Health + Healing Chiropractic, we care about your wellbeing and happiness. Chronic hip pain can prevent you from doing the activities you love. Our team is educated, passionate, caring, and dedicated to helping you live your best possible life. Based out of Mississauga, Ontario, our team of professionals welcomes you to visit our office if you have been experiencing hip pain. To learn more, or to schedule an appointment for hip pain treatment, call us today at (905) 916-4325.