What to Know About Chiropractic Adjustments from a Mississauga, ON
Our Mississauga chiropractor can help greatly reduce general back pain and specific back problems, among other issues. Often, a chiropractor's first course of action for a patient is a spinal examination. Before we start, at Health and Healing Family Chiropractic, here's what to expect during the process.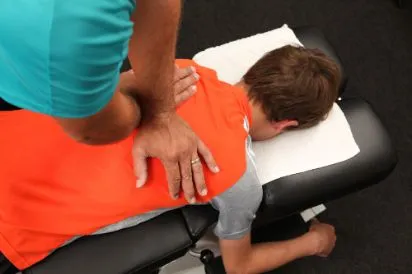 What to Expect During Your 1st Chiropractic Visit
When you first arrive at our office, our chiropractor will obtain detailed information about your medical history and condition to find the best option for you. Then, our chiropractor will perform a physical spinal examination to determine the cause of your issue by examining your spine, range of motion and posture. Further testing like imaging may be necessary to diagnose your problem and figure out the proper course of action.
Next, our chiropractor will need to review your results with you during your 2nd visit and provide their recommendations.
How a Chiropractic Adjustment Helps

Chiropractic adjustments helps relieve pressure on your discs, spine as well as reduce irritation on your soft tissue. When your spine is able to move more freely and be in a better alignment your discs, soft tissue and body can heal better and more efficiently.
Conditions We Use a Chiropractic Alignment for
General back pain is a reason why our chiropractor may recommend a chiropractic alignment. Often, back pain stems from a misalignment that you may not know you have. Our chiropractor may recommend an adjustment for either acute or chronic problems. For instance, if you have a herniated disc, our chiropractor may use this as the first line of treatment. That's because a herniated disc occurs from a tear in the disc, and the contents leaks and irritates surrounding tissue. Due to misalignments in the spine there could be excessive pressure on the disks which tends to make the situation worse. A spinal adjustment will take that pressure off of the damaged disk allowing it to heal properly and reducing pain.
Our chiropractor may use adjustments for a bulging disc. A bulging disc occurs when the shell of a disc weakens, and the contents pushes on the wall of the disc.
Spinal adjustments may also be used for those with sciatica, headaches, migraines, and various other issues as well.
Schedule an Appointment with Health and Healing Family Chiropractic
Schedule an appointment to find a chiropractic treatment approach for your aches and pains by calling Health & Healing Chiropractic, serving Mississauga, ON and the surrounding area, by calling 905-916-HEAL.